DISCOVER

            STRANGE CRIMINAL MIND
            UNUSUAL
            HISTORY
            INVESTIGATION
            OTHER


STRANGE




CRIMINAL MIND
OCCULT CRIMES - 7 Preview -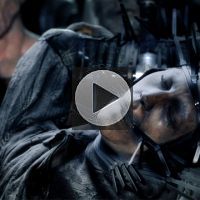 The world of shadows and the occult stirs the public's imagination and attracts audiences through horror and morbidity. Ritual crimes and satanic murders—the workings of deranged, criminal minds—have increased alarmingly ever since Charles Manson appeared in the 1960s. These prophets of the apocalypse, these practitioners of black magic and other demonic cults act out ritual murder with the conviction that they are carrying out the will of a "supernatural messiah." For them, eternity's powers and secrets are vested in the sacrifice of another being.
UNUSUAL
MISSING LINK - 6 Preview -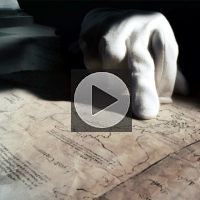 MISSING LINK, a 13 hour documentary style television series, will be broadcast in French on Z Télé and in English on Space Television, Court TV and CLT.
Missing Link delves into a wealth of experiences, research and events related to paranormal phenomena that challenge current scientific beliefs.
An investigative researcher takes us on a journey into the realm of the unusual, where he questions experts, who provide rational explanations or propose theories that might help to shed light on the paranormal phenomena.

Possession
What is evil? Is it merely a moral concept or the manifestation of an occult force? Do invisible entities really exist (the Devil and his henchmen), capable of taking control of a human body and will? Are demonic possessions a sign of evil or simply misdiagnosed cases of epilepsy? Are individuals who claim to be possessed actually victims of frightful entities from hell, or just poor souls suffering from a mental illness? Religion and science come face to face in this realm of suffering.

Near Death Experiences
According to a Gallup poll (taken in 1982), more than 5% of the American adult population has had a near death experience (NDE): a narrow escape from the clutches of death, marked by a momentary journey to an idyllic realm. For years, the scientific community has believed that these heavenly visions are simply provoked by a chemical reaction in th
UFOs UNDER INVESTIGATION - 5 Preview -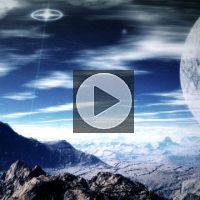 Since 1947, the UFO phenomenon has nourished the craziest rumours. Hallucinations? Farce? Error in judgement? For the first time on screen, a journalist specializing in the phenomena termed "unexplained" critically examines the presumed visitations of Earth by extraterrestrials. More than 50 international experts and authors sum up a half-century of controversy: Timothy Good (Britain), Jean-Jacques Velasco (France), Budd Hopkins (U.S.A.), David Jacobs (U.S.A.), Pierre Lagrange (France) and Chris Butkowski (Canada) offer feature commentary.
"UFOs under Investigation" analyses and exposes the financial, promotional, scientific, and political interests that, over the years, have become wrapped up with extraterrestrials visiting us. This series is the reference point for all that has been produced up until now regar.
PORTAL TO THE UNKNOWN - 12 Preview -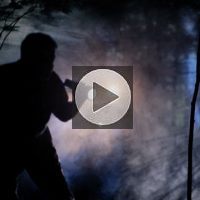 Fantastic encounters, inexplicable disappearances, extraordinary legends, lost treasures, and ghostly apparitions… great mysteries fascinate and stimulate the imagination as well as defy the critical mind. Suddenly, the most trivial day-to-day monotony fades away thanks to the magic of the fantastic. Every day, the press echoes the strange events and, ``a priori``, inexplicable. The only common denominator between these bizarre events is the mystery that surrounds them and irresistibly attracts us.

HISTORY
IN SEARCH OF HOLY TREASURE - 4 Preview -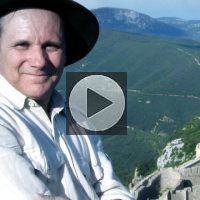 Noah's Ark, the Holy Grail and the Ark of the Covenant were the inspiration for holy quests. Adventurers and historians went forth in search of them. Whether they are true treasures or mere myths, these objects have contributed to the fortunes of adventure writers as well as American and European filmmakers. Other relics, such as the Shroud of Turin, the Holy Tunic of Treves, and the Spear of Longinus still fuel controversy. Are the powers or the miracles attributed to these pious objects verifiable? What does science have to say? What role has the veneration of these relics, by millions of believers, played in history?
THE GREATEST JOURNEYS ON EARTH - 4 Preview -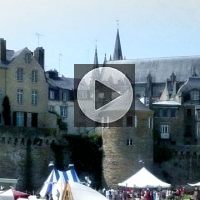 A documentary series of 13 one-hour episodes, which relies on solid historical research, offers a range of unusual itineraries in the heart of the most beautiful regions on the planet. Originally designed to arouse public curiosity with an invitation to dream, each episode of our series takes viewers beyond the conventional clichés, making them discover less crowded tourist circuits of historical events often unknown which are more intriguing and captivating.
THE MANDELA HERITAGE- 1 Preview -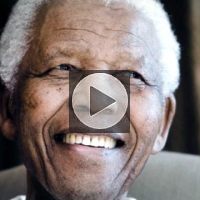 "Good or bad luck can affect your social standing, but they have no influence at all on what you accomplish."- Nelson Mandela Politics in the 20th century is a trail blazed by a few men who have moulded the destiny of our communities and the entire world. Genocide, war, violence, and authoritarianism have compromised the exercise of power by world leaders, with the exception of one black president in South Africa. The "Father" not only liberated his people from oppression, but also lifted the fear weighing on his own jailors. However, for Nelson Mandela himself, this unique destiny arose only as the final chapter of a long and difficult apprenticeship in the exercise of his own freedom. This feature production relates the lessons that Mandela's memoirs have drawn for us and the consequences these will have in our world as it evolves. For his exceptional contribution to world peace, Canada honoured Mandela by granting him Canadian citizenship on November 19, 2001.

INVESTIGATION
KILLER KIDS - 1 Preview -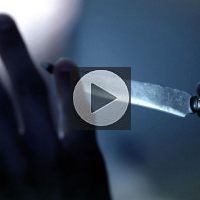 Every day the news expose us to violence: assaults, rapes, murders, home invasions, wars of "gangs". Our societies have never been so violent and the attackers never too young.
Which in past decades would have been treated as an isolated case is now a phenomenon so widespread that it is lost in too many cases of juvenile violence.
What pushes an 11, 13, 15 and 17 to this violence? Parents, video games, television, society, overcrowding of cities? In search of answers Deadly Games rewind in time, the course of events that lead some young people to commit the irreparable by committing to a life of crime, and thus compromising their future. The society seems more violent than ever … and perpetrators of increasingly younger. Which in the 1970s was seen as exceptional cases today is a sad social reality.
What may well grow ages 9, 10, 12 years to commit acts of unprecedented violence, including murder? Who is responsible? The parents? Today's society? The system"? The media? Video games or movies? Music? … DNA?
As parents and citizens, we can not look away and hope that violence will not catch us. It is now imperative to understand what happens … when children kill !!!

OTHER
A SUNDAY IN THE COUNTRYSIDE - 3 Preview -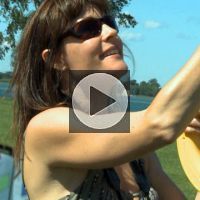 A SUNDAY IN THE COUNTRYSIDE is a television series targeted on surprising and astonishing the public, by presenting curiosities and unknown creations in rural Quebec. Based on classic theatre parameters – units of time, location, and action – our series represents a young woman who, under the pretence of searching for a "rare object", suddenly desires and chooses to spontaneously hop into her little convertible and go on an impromptu trip in the countryside.
GARDENS
When Helen arrives at the Garden of Dreams, she discovers a botanical world of amazing sumptuousness where the owners have created the biggest hemerocallis garden in Eastern Canada.
ZIPLINING
Intrigued by the photograph of an item of clothing she has seen on the Internet, Helen leaves in search of a mysterious textile designer. "Watch out Miss Rosie Godbout in Saint-Armand… I'm on my way!"
HERBALIST
Helen is attracted by a cute little sign at the entrance of an old school. Inside, she meets Manon Letarte, an herbalist who takes her on a tour of the building that she has restored herself, then leads her to an herb garden where she grows different plants, which are used to concoct different corporeal products.
SPECIAL DELIVERY - 3 Preview -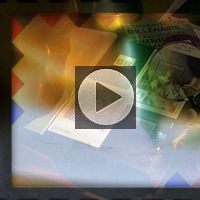 « The Curse of the Black Stamp » At first ignored by all, a postage stamp, the Black Twelve Pence, became one of the most sought-after stamps in the history of Canadian philately. Later, minted but unsold sheets were destroyed and the originalissue became one of the rarest stamps known, sparking the enthusiasm of collectors. But the lucky collectors became innocent victims of fate: robbery, bizarre incidents, and strange disappearances. "The Curse of the Black Stamp" follows this saga with all the drama of a murder.
Every nation in the world prints stamps commemorating men and women renowned for their contribution to their nation. Canada is no exception to the rule. Behind pretty portraits from the past —for all the world innocent images—there is often another hidden truth covered in mystery, intrigue and death. Under the serene pose of the honoured figure on the stamps' face, history may recall tragedy and the death of the person depicted. Filmed in Montreal, Toronto, Vancouver and London, this episode of 'Special Delivery' recounts the disappearance or murder of remarkable people to whom these "Stamps to Remember" are dedicated.
THE WORLD ACCORDING TO GILLES PROULX - 7 Preview -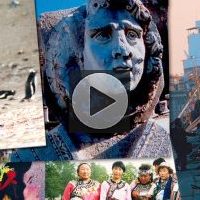 Gilles Proulx, a well-known journalist, masters the French language with disconcerting poise. An ardent advocate of the widow and the orphan, redresser of wrongs, his distinct judgments, and sometimes a few provocative remarks, make him one of the most colorful charactes in Quebec, a key figure in our social life and public affairs. However, far from being an advocate of ideas, there is another facet of Gilles Proulx's personality that interests the media less: the passionate historian, the eternal globe trotter, the unrepentant traveller. The rebel voyager travels around the world and is fascinated by different peoples and their culture, curious about customs, society, and history. Away from beaten paths and conventional destinations, Gilles Proulx has become one of our adventure journey pioneers. "The World According to Gilles Proulx" presents stories of his fabulous trips in unchartered regions that are often omitted in tourist guide books. And, of course, his comments are stamped with a historical seal, punctuated with anecdotes and philosophical thoughts… because each great traveller is first and foremost in search of something deep within..

© 2015-2020 Planète Bleue.All rights reserved. www.planetebleue.ca